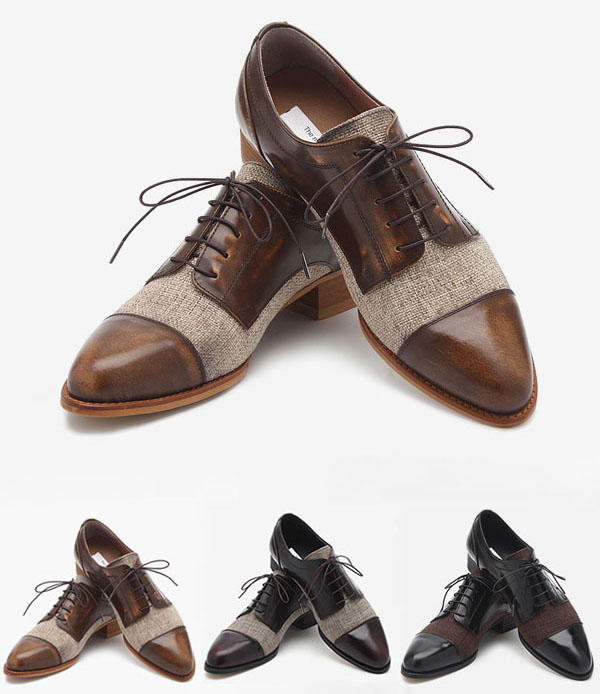 EXQUISITELY CRAFTED FASHIONABLE BOX LEATHER BRITISH BROGUE OXFORD SHOES_Shoes 04
Enter your look a fashionable British charm with this handsomely crafted top class box leather brogue oxford shoes.
This shoes is hip, high-fashion yet retro, sophisticated and elegant.

Top quality box leather and fabric mix upper

Exquisite shoe-making with utmost care, trim modern cut with a sentimental European appearance in shape
Important Notice
This is a top-class custom-made shoes, which takes 3-5 business days to be ready for the shipment.
Each pair will be crafted by order with utmost care and not refundable in any case.
Only an exchange will be administered in the form of one to one size exchange for the same item.