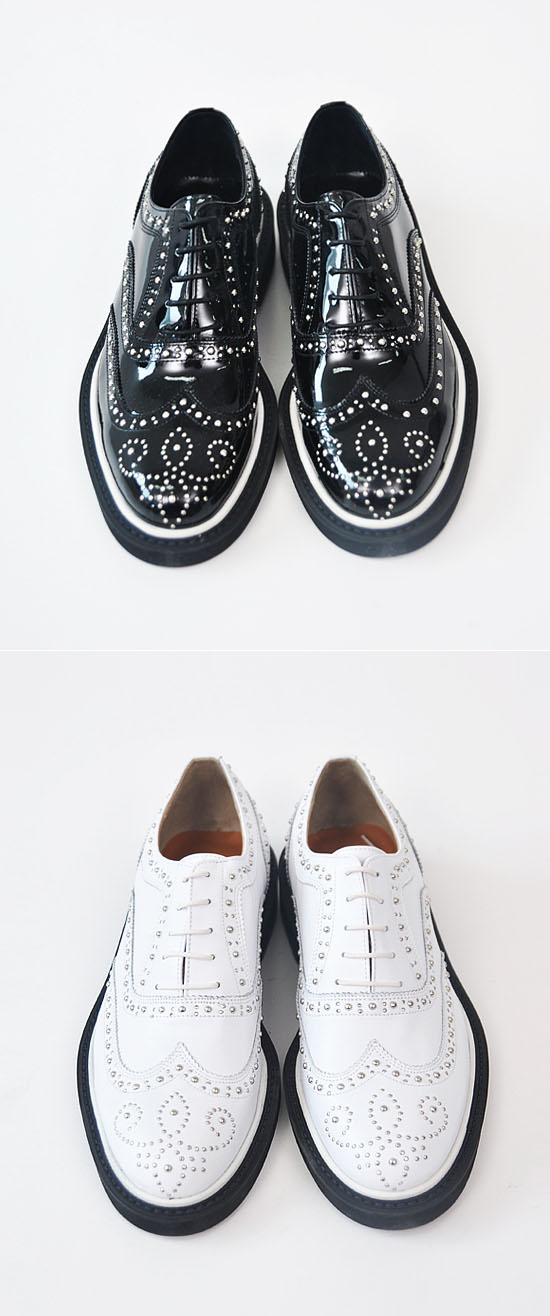 DESIGNER LUX STUD RUNWAY WINGTIP SHOES-SHOES 122 BY GUYLOOK
Get bored with classic wingtip? Enter the real avant-garde world with this powerful designer wingtip.
Top quality coated cowhide with lustrous surface and leather lining

Funky silver metal ball studs deco on the classic wingtip line

Luxurious as hell and creates an unbeatable & edgy high-fashion look
This shoes is a revolution and absolutely collectable.
Important Notice
This is a top-class custom-made shoes, which takes 4-6 business days to be ready for the shipment.
Each pair will be crafted by order with utmost care and not refundable in any case.
Only an exchange will be administered in the form of one to one size exchange for the same item.