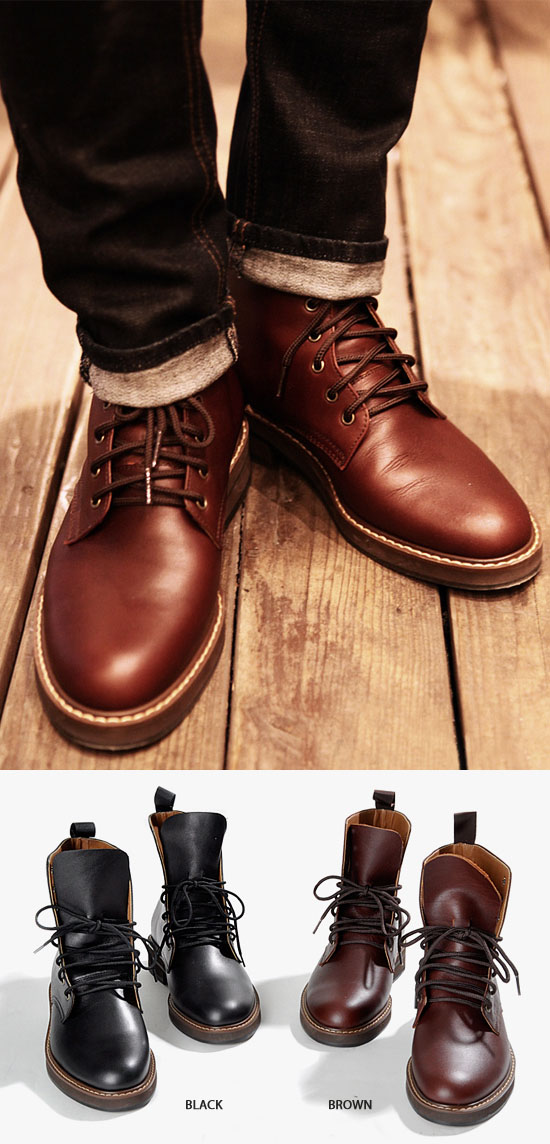 ULTRA-PRACTICAL HAND-CRAFTED COWHIDE WELTED BOOTS-SHOES 57 BY GUYLOOK
Whether you need a pair of boots to make your commute to work more bearable or want classy shoes to complete your corporate or evening look, search no further this cool hand-crafted welted boots to your winter collection.
Constructed from heavy-duty cowhide and expertly handcrafted

This shoes will take you from the street to the supper club, as they're equally rugged and trendy.

Wear them with jeans or pants -- these boots stop at nothing to be ultra-practical.


Important Notice
Each pair will be crafted by order with utmost care and not refundable in any case.
Only an exchange will be administered in the form of one to one size exchange for the same item.