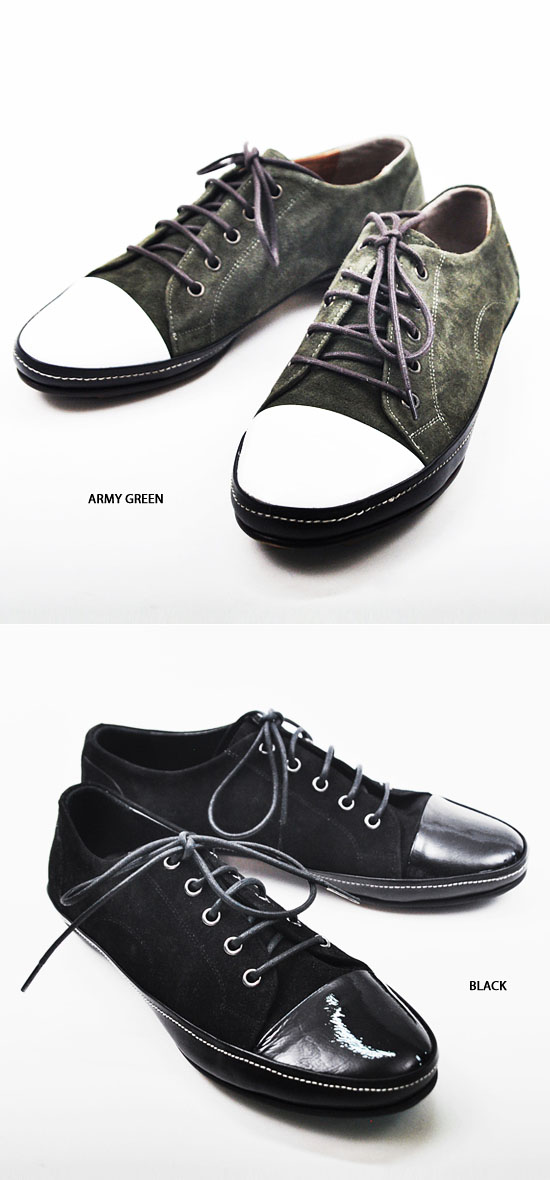 EURO-CHIC HAND-MADE CONTRAST SUEDE SNEAKERS-SHOES 154 BY GUYLOOK
To those who wish to look sophisticated and equally cool in their casual wears or if you are the type of guy with expensive taste, this uniuqe suede sneakers is simply what you need and will be the perfect element to satisfy your sneaker fetish.
Constructed from top quality cowhide with suede upper

From a pair of vintage jeans to a slick suit, the timeless design is flexible with any type of outfit you wear.

It's hip, stylish, easy-going, sporty and versatile.

The eye-catching contrast color arrange

ment and slender body line creates a charming European vibe.

The ergonomically designed sporty nonslip heels enhances a wearer's comfort and ensures his safety.
Important Notice
This is a top-class custom-made shoes, which takes 6-8 business days to be ready for the shipment.
Each pair will be crafted by order with utmost care and not refundable in any case.
Only an exchange will be administered in the form of one to one size exchange for the same item.