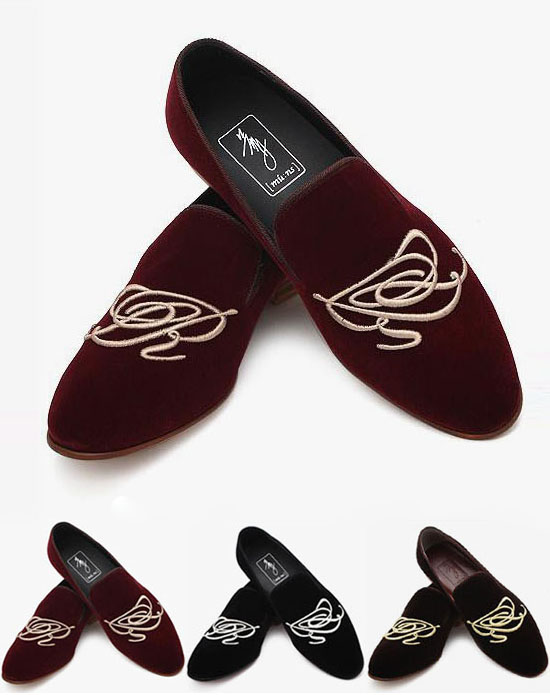 ULTRA-LUXURIOUS MEN'S CUSTOM-MADE COLIS VELVET SLIP-ON LOAFER-Shoes 28
This simple yet fancy topclass shoes features an intricate bullion monogram design at the vamp, which elegantly accents it's appearance and handcrafted by order from plush, refined velvet shield and genuine leather lining.

It's also finished with a fine grosgrain edging at the opening and padded leather insole, which accelerate both comfort and class of the shoes.

With it's cross-trend look and minimal clean cut slim line, this classy shoes can be effortessly dressed up or down with various bottoms and tops and can be an interesting alternative to classic black or brown dress shoes or casual slip-ons.
It's sleek and sophisticated yet equally luxurious and fashionable.
Important Notice
This is a top-class custom-made shoes, which takes 3-5 business days to be ready for the shipment.
Each pair will be crafted by order with utmost care and not refundable in any case.
Only an exchange will be administered in the form of one to one size exchange for the same item.