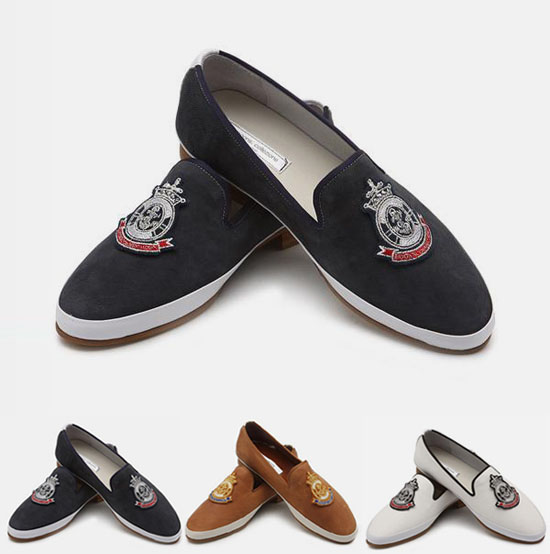 LUXURIOUS EMBLEM DECO CUSTOM-MADE MEN'S LAMSKIN SLIP-ON LOAFER-Shoes 30
This slip-on loafer is not made for old folks or the Midwest. It's hip, sleek, luxurious and amazingly versatile.
This well-made slip-on loafer features a minimal clean cut slim line with an exquisite emblem embroidering at the vamp, which elegantly accents it's appearance and handcrafted by order from refined suede shield and genuine leather lining.

It's also finished with a fine ribbed edging at the opening for comfort and durability.

All the materials includig full soft leather lining and significant heel are used to craft this shoes are top-class. This shoes can be dressed up with a sport coats and tie for almost any occasions or dressed down with a pair of jeans for a stylish weekend or everning look.
This shoes will be a fantastic alternative to any of your shoe
Important Notice
This is a top-class custom-made shoes, which takes 3-5 business days to be ready for the shipment.
Each pair will be crafted by order with utmost care and not refundable in any case.
Only an exchange will be administered in the form of one to one size exchange for the same item.