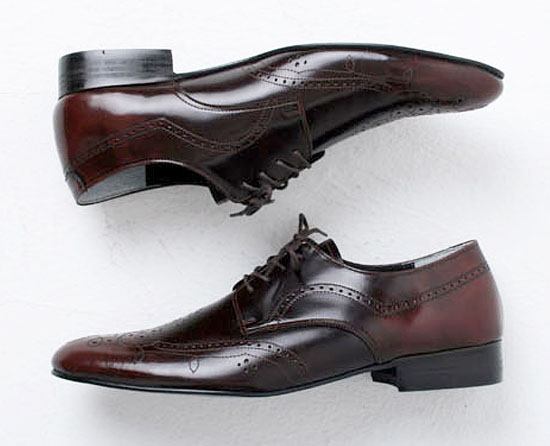 LUXURIOUSLY HAND-CRAFTED CHOCOLATE GRADATION CITY WINGTIP OXFORD-Shoes 06
A man who's fashion-savvy, but still appreciates a classic touch is the type of person who will buy this shoes. As formal wear becomes more casual and street wear gets more sophisticated, this beautifully crafted top quality classic oxford shoes can be a perfect additon that is equally at home with a tuxedo as it is with refined dark denim. but, preferably a better match with dressier ensemble.
The sleek and simple line smoothly skims down it's body and creates an unbeatable elegant european curve.

Luxuriously finished glossy surface adds it's look an expensive upper class look.

Handsomely perforated and gradation washed in soft chocolate brown

100% genuine leather inside and out and guaranteed to look better and better with age

Think of it as a private and luxurious garage to park your pricey wheels. This will be one of your greatest investment that you will be thankful about for the rest of your life. Shoes makes the man.

Important Notice
This is a top-class custom-made shoes, which takes 3-5 business days to be ready for the shipment.
Each pair will be crafted by order with utmost care and not refundable in any case.
Only an exchange will be administered in the form of one to one size exchange for the same item.