Please sign in so that we can notify you about a reply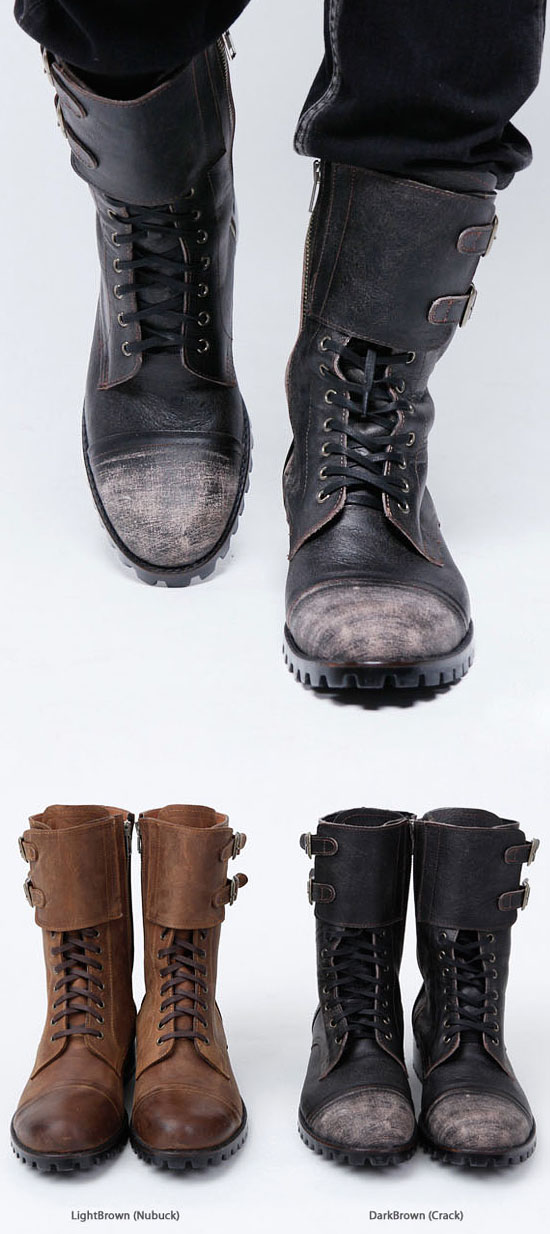 BADASS MILITARY VINTAGE CUSTOM-MADE MEN'S BIKER BOOTS-Shoes 41
This will be one surefire way to keep up your morale and fashionably kick-start this season.
This fashionable rebellious custom-made biker boots is constructed from top-class cowhide and goes through superior two-tone vintage technology to lend add it's appearance a lived-in feel and distinctive street-edge.

Built to last for the rest of your life

The extra soft leather has remarkable smooth textures that is super skin-friendly and delicate yet sturdy construction shows it's superior craftsmanship.

Uber cool, with a decidedly vintage military feel, this footwear beautifully fuses function with street fashion and creates an incredibly raw and masculine allure.

Style-wise, this badass boots have unque wrap-around buckle closures that give it a futuristic feel and extra edgeness and two adjustable buckles on the shaft to ensure that you will get a proper fit while the easy on-off zippers on the sides makes it easy to slide on and off.

 A sturdy heels give a wearer extra height so he'll stand taller and straighter in this ruggedly sexy boots and the rounded, elegant toes and handsome bodyline make this appear to simply be well-crafted. 
This quintessential badass footwear is recommended for any self-respecting urban warrior and whether you tuck in your slim-cut jeans or you opt to wear your denim over top, it will unleash your inner rocker and make a powerful fashion statement.
Important Notice
This is a top-class custom-made shoes, which takes 3-5 business days to be ready for the shipment.
Each pair will be crafted by order with utmost care and not refundable in any case.
Only an exchange will be administered in the form of one to one size exchange for the same item.