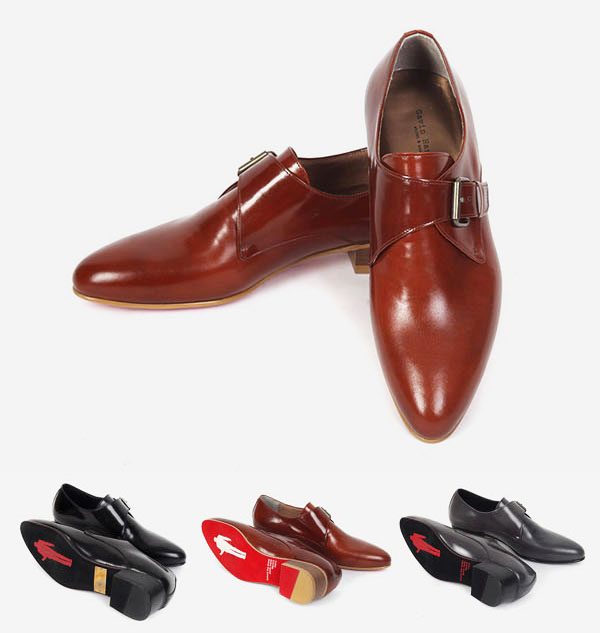 POLISHED YET HIGH-FASHION PREMIUM CALFSKIN MONK STRAP DRESS SHOES_Shoes 03
The quality of your shoes reveals how much you respect yourself.
Of all the items in a man's wardrobe, shoes are the single most important element of style.
If you're a bit clueless, try this sharply crafted classic yet modern monk strap shoes.
The sleek buckle and comfy wider heels give them a slightly more casual look and the overal polished and sophisticated appeal creates a classic gentleman's look with a perfect amount of elegance.
Very refined in modern urbanity




Constructed from super soft and smooth premium calfskin




Handsomely designed in a clean and elegant curve with a well-balanced buckle leather strap




Rubber band insulation as a comfy lining under the strap to secure your maximum comfort and for ease on and off




Can be magically matched with various wardrobe; from dressy slacks to jeans and casual pants.
The price of good-quality dress shoes begins in the range of at least $350,
but you don't need to spend that much from us.
Trust me. This will be your lucky investment that will keep your feet in style for years.
Important Notice
This is a top-class custom-made shoes, which takes 3-5 business days to be ready for the shipment.
Each pair will be crafted by order with utmost care and not refundable in any case.
Only an exchange will be administered in the form of one to one size exchange for the same item.