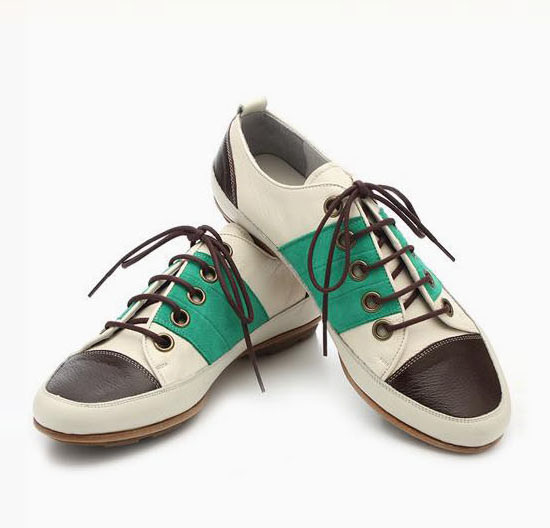 PREMIER LUX SOFT CONTRAST LAMBSKIN SNEAKERS-Shoes 23
To those who wish to look sophisticated and cool in their casual wears or if you are the type of guy with expensive taste, this luxurious lambskin leather sneakers is simply what you need and will be the perfect element to satisfy your sneaker fetish.
Constructed from premier Italian lambskin with suede contrast accent, the dynamic energetic design is flexible with any type of outfit you wear even in a suit and also can

be beautifully partnered with casual wears.

The sensuously designed eye-catching color arrangement and the slenderly shaped sporty yet elegant heel makes it extra unique and ergonomically silhouetted slender design offers an ideal trim modern line.

Exquisitely finished with luxurious leather outsole that shows the superior level of completion, this will be the happiest kicks that can last for years to come and definitely will look better and better with age.
This will show you the easiest and the most convenient way to relax your style while looking sharp, polished yet youthful.
Important Notice
This is a top-class custom-made shoes, which takes 3-5 business days to be ready for the shipment.
Each pair will be crafted by order with utmost care and not refundable in any case.
Only an exchange will be administered in the form of one to one size exchange for the same item.