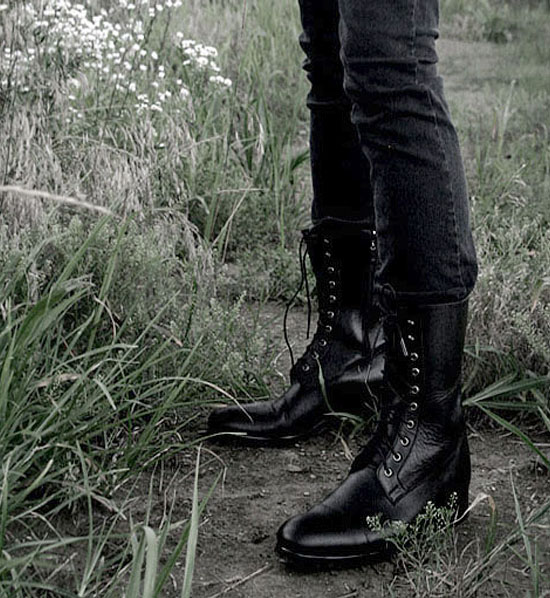 RUNWAY PARATROOPER LONG BOOTS-SHOES 45 BY GUYLOOK
If you don't have an idea of how to step out in style this winter. The simplest answer is a pair of badass boots. Not only will they withstand hardcore weather conditions, but they won't force you to sacrifice style for practicality.
Constructed from top-class cowhide that is built to last for the rest of your life

It's enhanced sharp yet slim body makes it more trend-wise and stylish than average boots in market.

It's built-in military feel fuses function with street fashion and creates an incredibly raw and masculine allure.

High-length boots with easy on and off side zippers

This quintessential badass footwear is highly recommended for any self-respecting urban warrior.
It's time to stomp down the street.